Arab  World commissions and organizations in which Syria is a member or well as the most important laws which regulate investment and monetary and financial policy .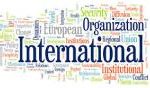 The Arab League .
The Arab Free Trade Organization.
Council of Arab Economic Unity( CAEU).
Arab Investment Insurance Organization .
UNIDO
UN
UNDP
Islamic Conference Organization .
Islamic Development Bank. IDB .
World Bank.( WB) .
International Monetary Fund. (IMF) .
ESCWA .
Economic Cooperation & Development Organization (OECD)
The Mediterranean Network of Investment Agencies. ANIMA .
Multilateral Investment Guarantee Agency (MIGA),
The International Center for settlement of Investment Disputes. ICSID.